We all know that when one door closes another opens. We are thrilled to report that the new door is magnificent, spectacular and all you could ever
hope to have! Reina Valle has assumed the position of Director of Honduran operations for H4HC. We met Reina on our first trip to Honduras, twenty years ago while she was working in Nuevo Paraiso. Several years later she was the victim of a terrible fire which left her with horrific burns and a long road to recovery. On one of our visits to her home in Nueva Esperanza we saw a beautiful first communion dress hanging in her house. Reina explained that she had regained the use of her hands and that she had made this dress for a friend's child. Immediately Reina became the highly successful head of our Noreen Macbean sewing center in Santa Lucia. The story continues... we then found the need to establish a small residential program for girls and of course, no one could be a better house mother than Reina Valle. She is wise, loving, creative, responsible and fun!!! In late April we realized the need for a new director of Honduran operations... someone who wanted to be part of our family.... someone wise, loving creative, responsible and fun... someone truly loved, respected and appreciated by all the boys and girls living in our residential program as well as all who know her... someone who is truly a REINA !
A lot of hard work, effort and aligned stars propelled the three Js on their personal paths to success. The three, Jari, Jarvin and Jimi will be graduating before we know it, and moving along into phase two, finding employment success.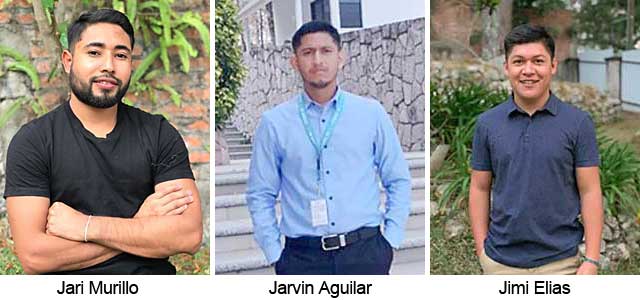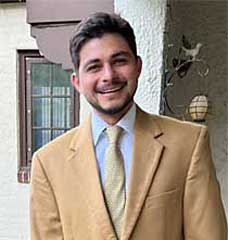 Celebrate Yelson Plata
Yelson is "Living the Dream" in Cleveland, Ohio and was honored twice at Cleveland State University with partial academic scholarships. Adding to his excitement are nearby soccer games each Sunday and Thursday evenings. Yelson's greatest news is that he is just completing both his MBA at Cleveland State University and the internship of his dreams at Monticello Investment Consultants. His hope is to secure full time employment that will enable him to apply for his green card and permanent residence.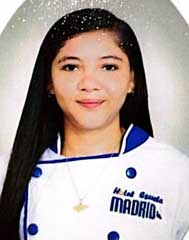 Celebrate Chef Maria Alvarado
A thrilling future awaits Maria from Casa Dorothee of Sagrado Corazon who just graduated from a prestigious culinary institute in Tegucigalpa. She is forever appreciative to all of her generous sponsors!
Celebrate Jimena Pineda
A new star has graced this beautiful world and her Daddy is our wonderful Oscar Donai Pineda. Time has passed so quickly…it seems as though it was yesterday when a little boy named Oscar Pineda became part of our family! Several years ago, after graduation, Oscar and Linda joined forces and Oscar became a lead mechanic at Hyundai. Linda and Oscar are happy, proud and grateful for this amazing gift.
May Medical Brigade
A fantastic team of nurses and students from St. Thomas University (Houston) came for a week under the incredible leadership of Dr. Kristina Leyden. With all the challenges we encountered on this trip, one would think we were scaling the Himalayas! A new airport, new Custom regulations, and two weeks of relentless rain causing many dirt roads to be washed out and consequently adding hours of travel time to reach the mountain villages. After a two year drought the rural communities were thrilled to welcome the rain and the gratitude and excitement of the children and teachers was so palpable that we kept our moans and groans to a minimum. Each day 5 or 6 students from Casa Noble and Casa Dorothee de Sagrado Corazon accompanied us as translators, sherpas, and supervisors of fun on the bus! They did a great job! Vitamins were provided for children in five village schools as well as checkups, consultations, and four minor surgeries. For most of the rural children, it was their first medical check-up and they excitedly asked that the nursing team return! Two of them did return a month later! The nurses also spent time getting to know the children over crayons, games, and reading stories. At CAIPAC, the Center for the Blind, after a brief band presentation, we worked with the students in making beaded bracelets. In addition, we delivered over 120 beautiful dresses made and donated by Dress A Girl Ohio, 130 bi-lingual story books, craft supplies, and much coveted powdered milk plus spaghetti to our new kitchen in San Juan del Rancho. It was a whirlwind week and wonderfully meaningful for each of us!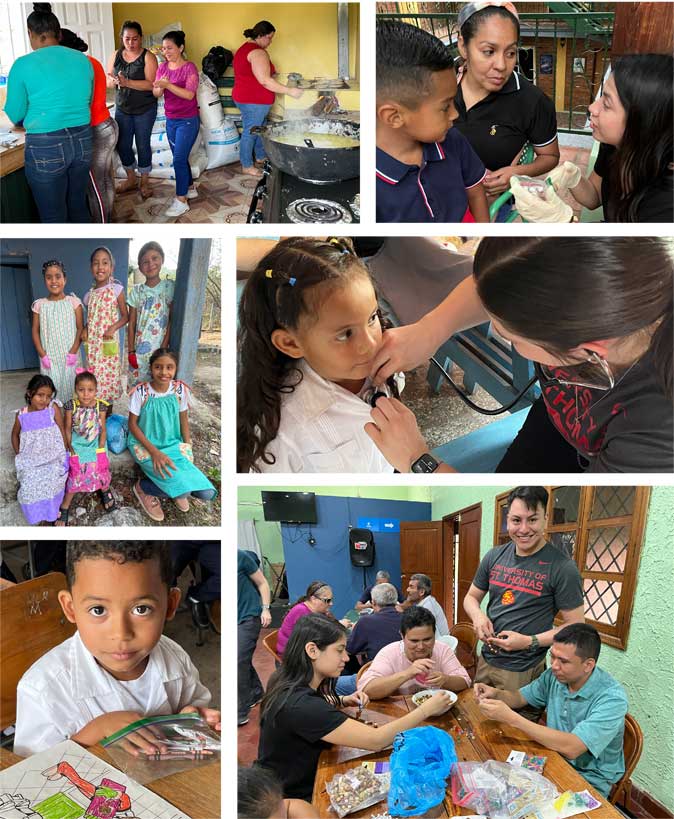 This was such an amazing trip that I hardly know how to begin describing all we accomplished in spite of three very delayed flights, thanks to storms in the USA. Our team of fifteen had six "first timers" and two of the nurses returned after their first visit in May! Some of the dirt mountain roads were deemed impassable due to weather but we managed to be flexible, to regroup, and to be very busy each day. We visited four schools, delivering much needed food, teaching a few classes, introducing the game of baseball in each school. We delivered harmonicas, new shoes, underwear, boys clothing, dresses, hygiene kits, school supplies, a multitude of books, and pots, pans, and kitchen equipment. The impact of our support was very palpable. In San Juan del Rancho we were welcomed by a line of at least fifty students wearing crazy hats that they had created and later they had a pageant for us. Another afternoon we visited CAIPAC, the center for the blind, where two students had just married.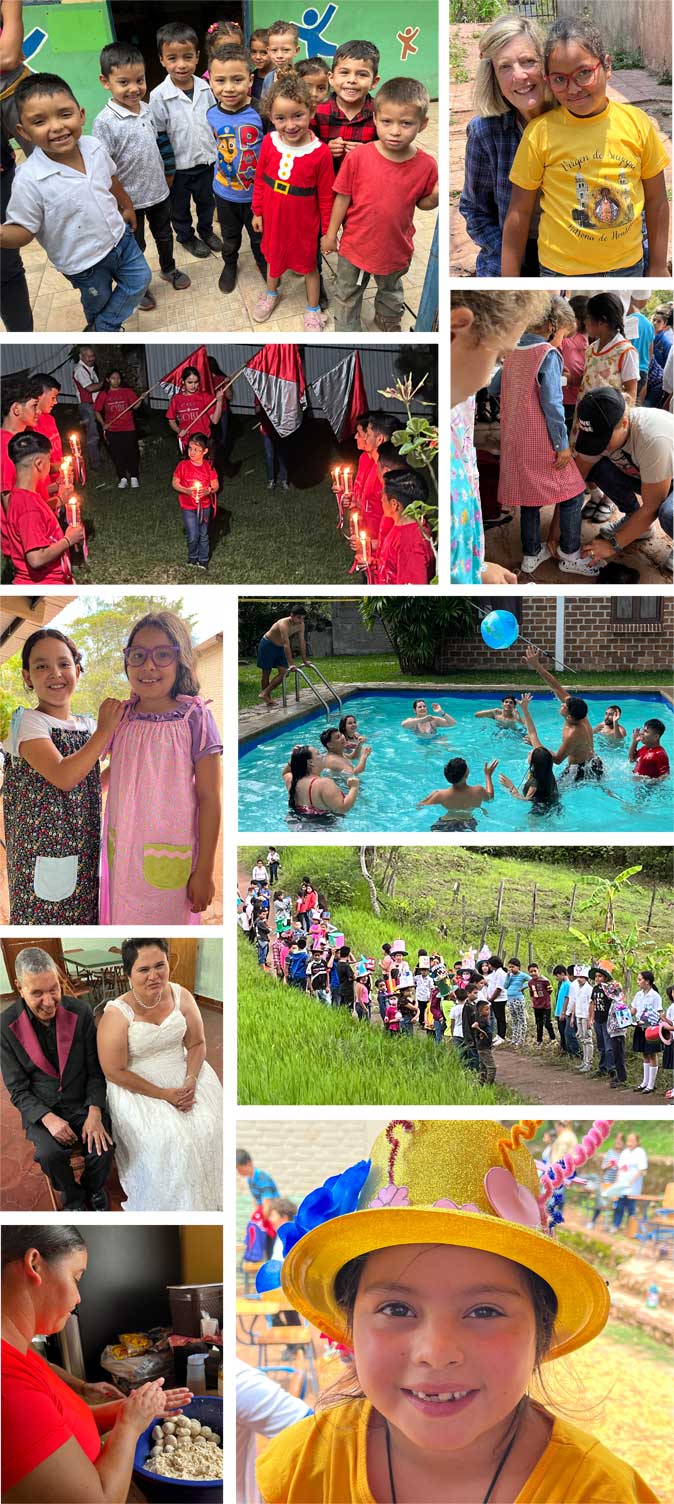 A small group provided a short concert for us and we were highly entertained by a puppy who fell in love with Ted's shoelaces. On Saturday we had a swim party with our students from Casa Noble and Casa Dorothee. The highlight was our final evening when our residential students welcomed us to an exceptionally moving event at Casa Noble. The photos and videos say it all. Please watch on a tablet or your computer the amazing video made by Jari Murillo.
SO EASY TO LEND YOUR SUPPORT!!!
We are providing food and school supplies for 320 impoverished children living in extreme poverty. We need your help. This is a situation in which every $20 makes a significant difference... feeding five children for a month!
We try to raise $1200 each month to provide several isolated village schools with powdered milk, rice, oatmeal, beans, oil, flour, pasta, and tomato sauce.