In today's world, millions of children who need care and protection are forgotten. These children are the poorest, the most vulnerable, the exploited and the abused. In Honduras 80% of the population lives in conditions of extreme poverty and the greater majority are children. There is an overwhelming lack of healthcare, government assist programs, potable water, paved roads and bridges. The chance for education is minimal and unemployment is the norm.
YOUTH TRANSITION PROGRAM
CASA NOBLE
Mentors Youth Towards A Successful Transition into Adulthood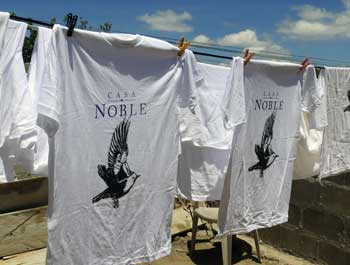 Many organizations end their support of youth when a child turns eighteen. Countless boys and girls are forced to leave the protection of these projects without the benefit of training, a support network and a place to go. In a developing country plagued by unemployment, a high school education serves little value. Many drift back into the misery from which they originally fled.
The Casa Noble transition home is a place where youth can complete their education and prepare for their futures while learning and assuming adult responsibilities. In a culture of discipline, respect and love, Casa Noble provides a support network with safe shelter, nutritious food, and the opportunity to pursue a career path. A positive, respectful and high moral attitude is required at all times as each resident is carefully mentored towards a successful transition into adulthood. At Casa Noble we are planting the seeds for responsible leadership in a more productive society.
Our mission is to reduce pov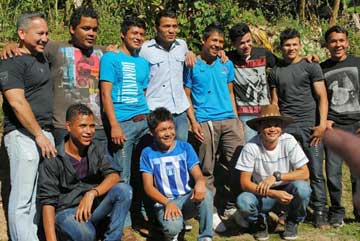 erty through social development and education for underserved youth from isolated rural villages. As we continue our work in Honduras we recognize the urgent and immediate need to teach employable skills, empower willing minds and prepare students for a successful transition into the world of self-sustainability.
Located about 30 minutes from Tegucigalpa, Casa Noble is currently home to 30. There are approximately 6 on the waiting list for acceptance in 2016. Both space and funding is limited.
Casa Noble is a long-term development program with very long-term and far reaching benefits. We need your financial support. Click here to make a donation.
FEED A VILLAGE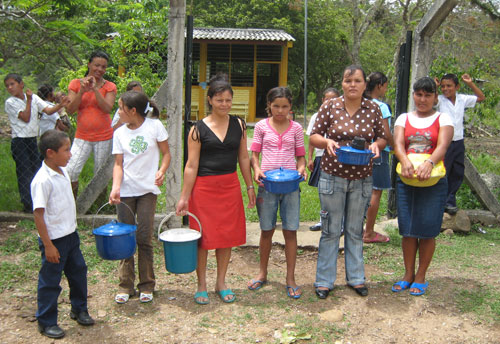 Help bring food, clean water & education to remote mountain villages In today's world, there are millions of forgotten children who have never experienced the possibility or joy of "hope". Our foundation was established to help improve the lives of children ravaged by conditions of extreme poverty. Our goal is to instill the desire and provide the necessary tools for them to become self-sufficient, caring, and responsible adults. One of our projects works directly with four rural elementary schools in five remote Honduran villages.
"Never doubt that a small group of concerned citizens can change the world. They are the only people who ever have." - Margaret Mead